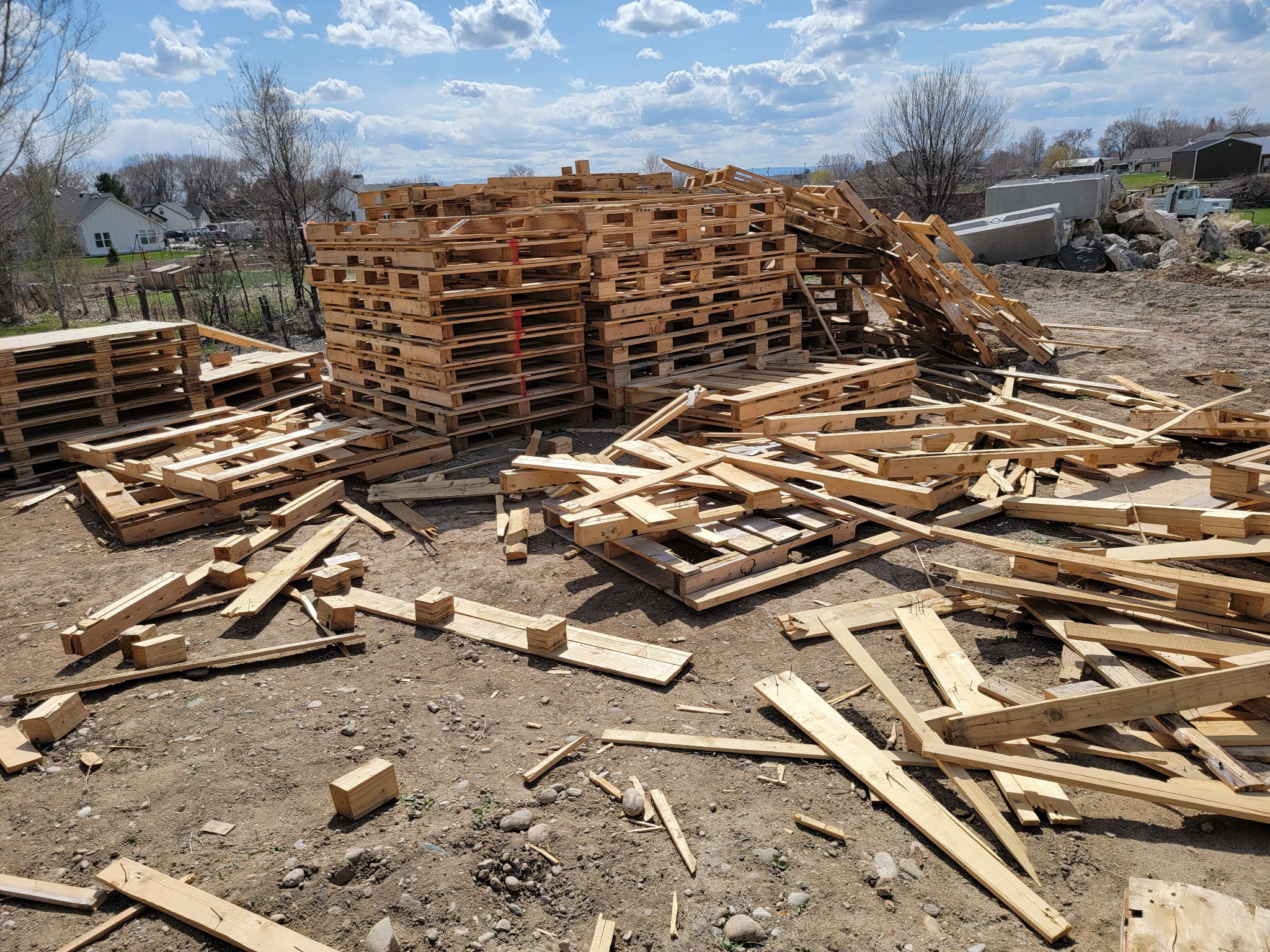 From Pallets to Patios
Crafting Eco-Friendly Patio Furniture from Wood Pallets for Charity
News
Zoom Global is a non-profit that works with orphanages in the Congo and Mexico, as well as with low income housing projects here locally in Boise, Idaho. RALOS owner, Daniel Harder, has been looking for creative ways to support Zoom Global financially. So when the idea of using leftover piles of pallets to create furniture was mentioned, it never really left Harder's mind. The furniture could then be sold to support Zoom Global's various campaigns. It would be a win-win!
It didn't take much time for the RALOS intern team to make their first attempt at bringing the idea into reality. A simple bench was created after a couple of days. Unfortunately, the bench was neither useful or very pleasing to look at. It was time to go back to the drawing board.
Harder liked the idea of outdoor furniture because the ruggedness of pallets really lent itself to the patio. He then went home and grabbed all of the cushions off of his own personal patio furniture set. A team of interns was tasked in designing patio furniture that would fit the cushions. The first set the interns built was a charming set of two chairs and a loveseat. Now this was a viable product!
Soon, the team was creating more designs, from spacious sectional couches to beautifully stained coffee tables.
RALOS is currently working with Fish House Upholstery, a local company, to create cushions for each piece. Fish House Upholstery has also graciously offered to teach the internship team the full process from start to finish, so the interns can create the cushions themselves. Also, a full ecommerce site to sell the furniture online is underway.
RALOS is excited to see what the pallet furniture venture holds in the future.